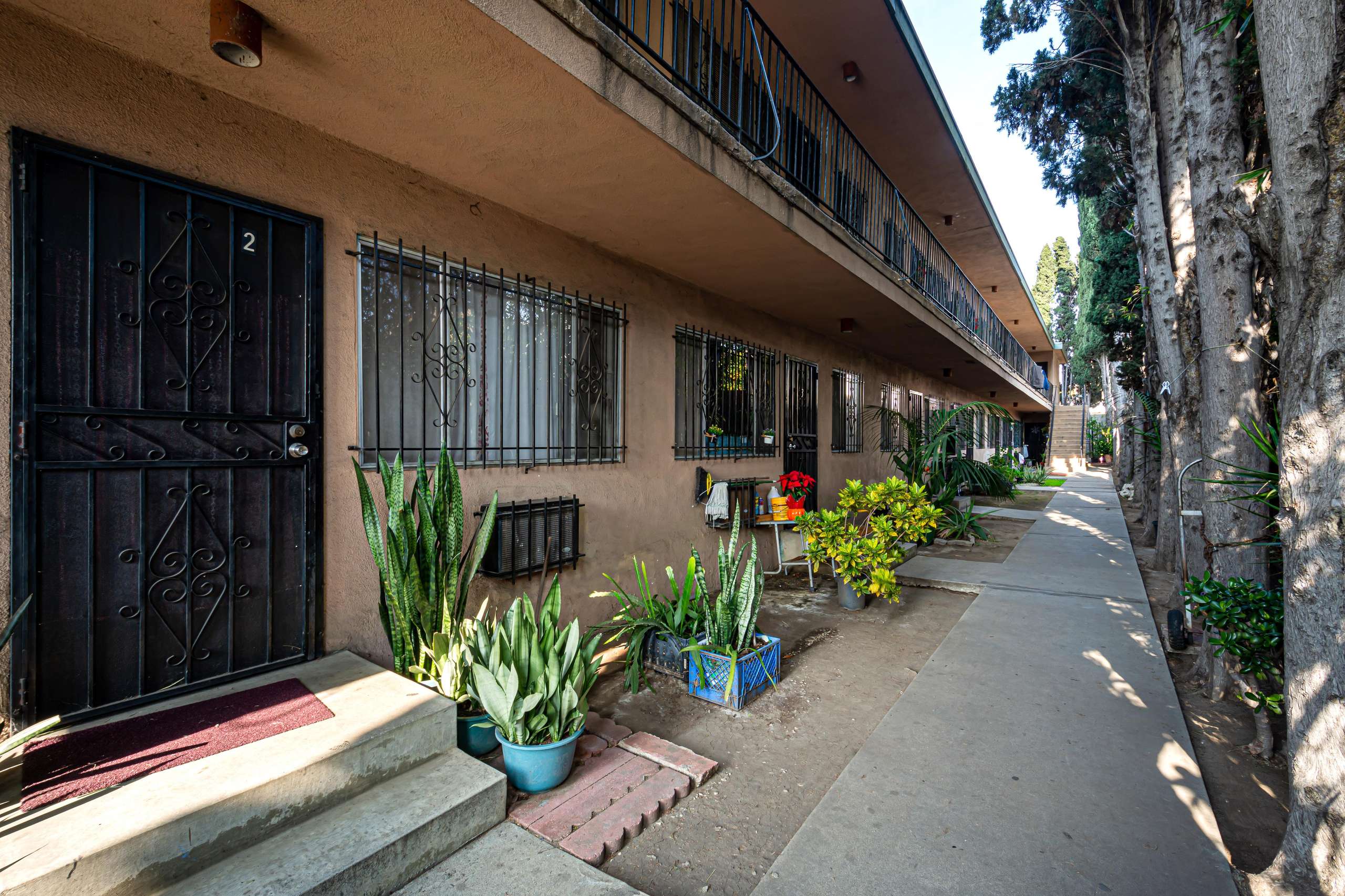 Welcome to the 1917 Montrose, a mid-century multi-family investment opportunity rich with potential in the epicenter of dynamic Echo Park!
Known as the birthplace of Hollywood, the 1917 Montrose is in the once-scruffy Echo Park (formerly known as Edendale). Known as the place where West Coast movie making began, it's historic Echo Lake boasts stunning downtown skyline views and is less than a half-mile from the property.
This 16-unit apartment complex is located just south of world famous Sunset Blvd. in the center of Echo Park. This popular eastside neighborhood, poised to rival neighboring Silver Lake as a hot residential destination, is dotted with colorful street murals, cool shops and a lively nightlife scene. Indie music venues, trendy bars and food trucks along Sunset Boulevard complement the area's yoga studios and fitness centers.
The property, a short, easy commute to DTLA, is a stone's throw from a number of Metro bus stops and just minutes away from the 101, 2, 5 and 110 freeways.
Coffee shops and diverse dining options include: Dinette, Sunset Beer Co., Glowing Juices, Ostrich Farm, Wood Cat, Guisado's, as well as the noted Mohawk Bend gastropub.
The Mohawk Collective, a creative mixed-use center, joins iconic retailers Lassens Natural Foods, 88 Monks, Cookbook, Nooworks and the venerable Echoplex entertainment venue.
A weekly Farmer's Market completes the robust lifestyle picture for potential residents of the 1917 Montrose.
Meanwhile, nearby Echo Park Lake offers the serenity of paddle boating among lotus flowers and a spectacular water fountain.
Check out the MLS listing here — view and download the offering memorandum here!